Issue with Outlook Mobile for Android could allow Data Leakage!
So today I discovered an issue with Outlook Mobile for Android.
If you receive an email with multiple recipients and you choose to reply to it, you can edit the recipients, however the CC recipients are not displayed for editing and therefore, you will unexpectedly reply to everyone in the CC field regardless of the recipients edited in the to field.
Here are some screen shots explaining what I mean: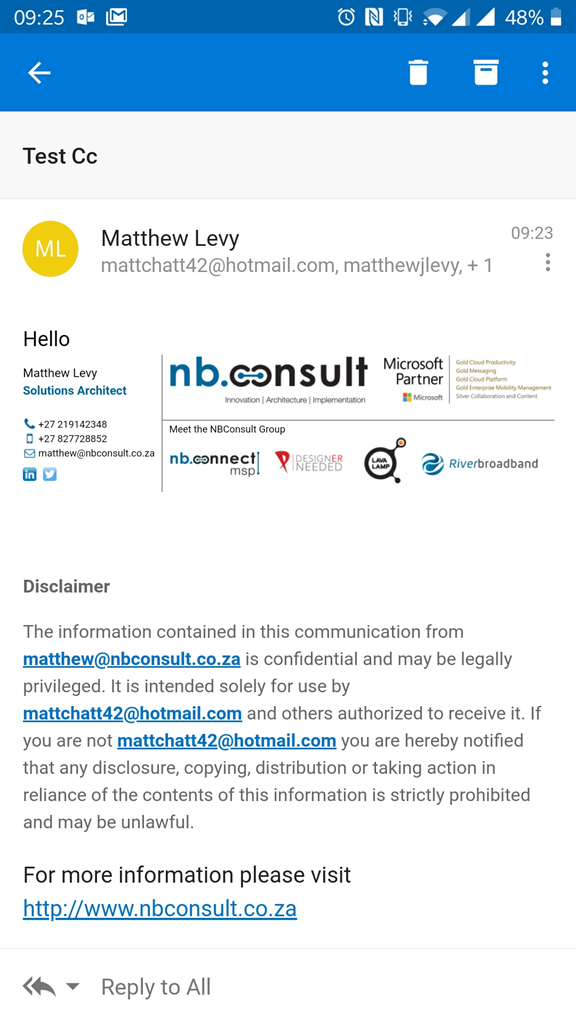 Here's an email I received and you can see there are 3 recipients.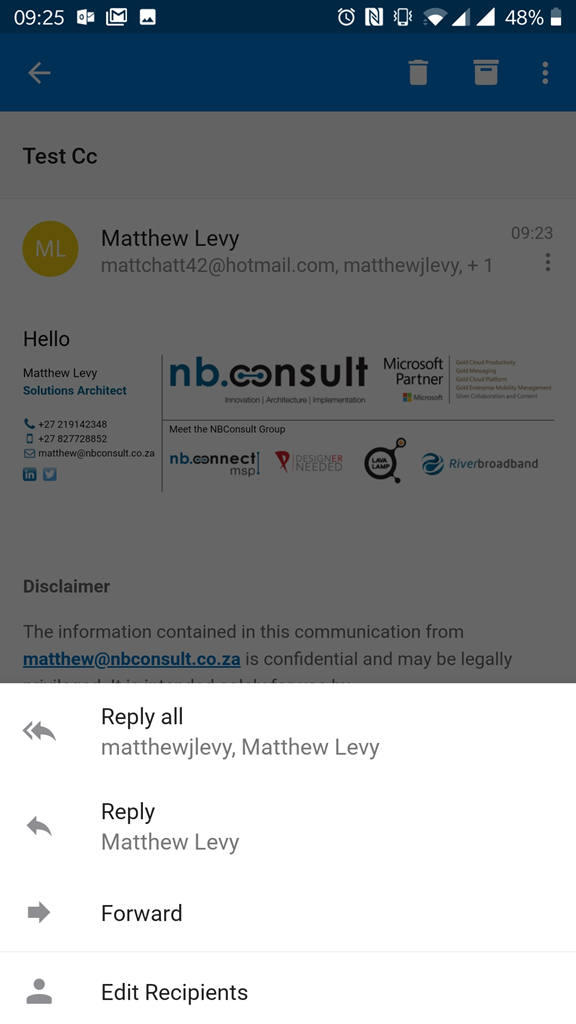 I then tap the drop down arrow next to "Reply to All" where I can then tap "Edit Recipients"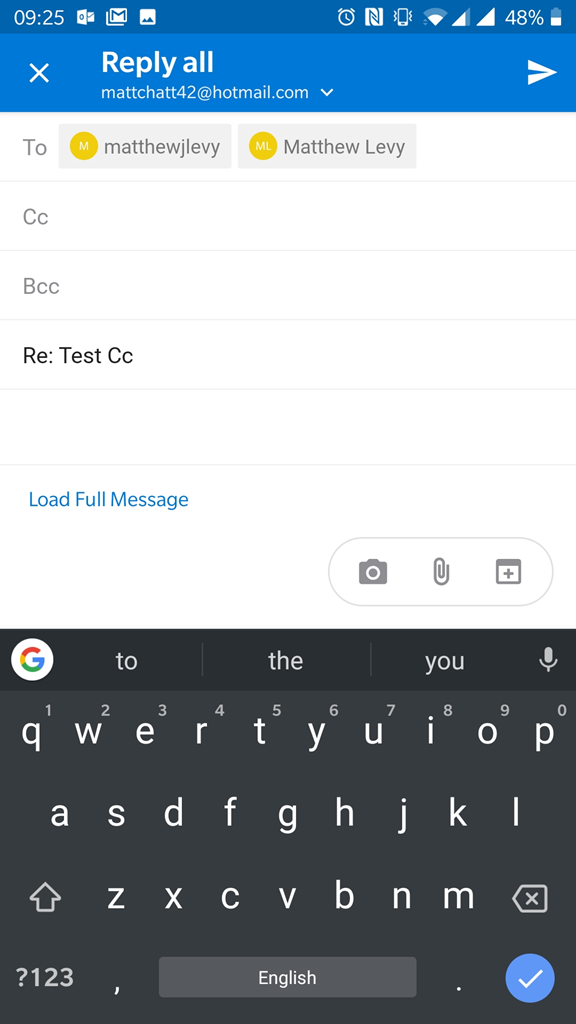 The Reply to all composer allows me to edit the recipients, but as you can see there are only 2 recipients in the to field and none in the CC field.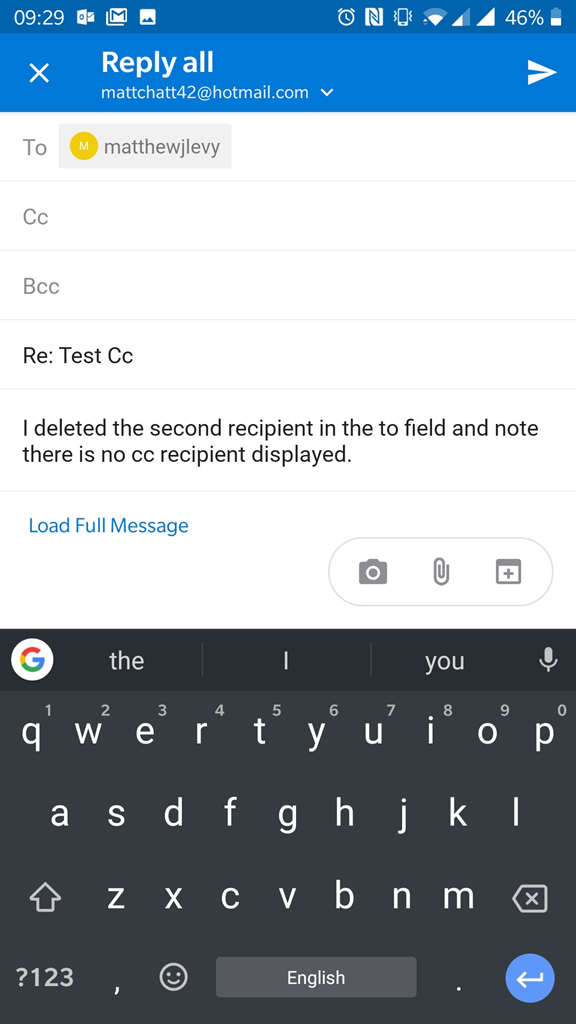 I then edit the recipients and the body of the email expecting it to only be received by 1 recipients. (I removed Matthew Levy)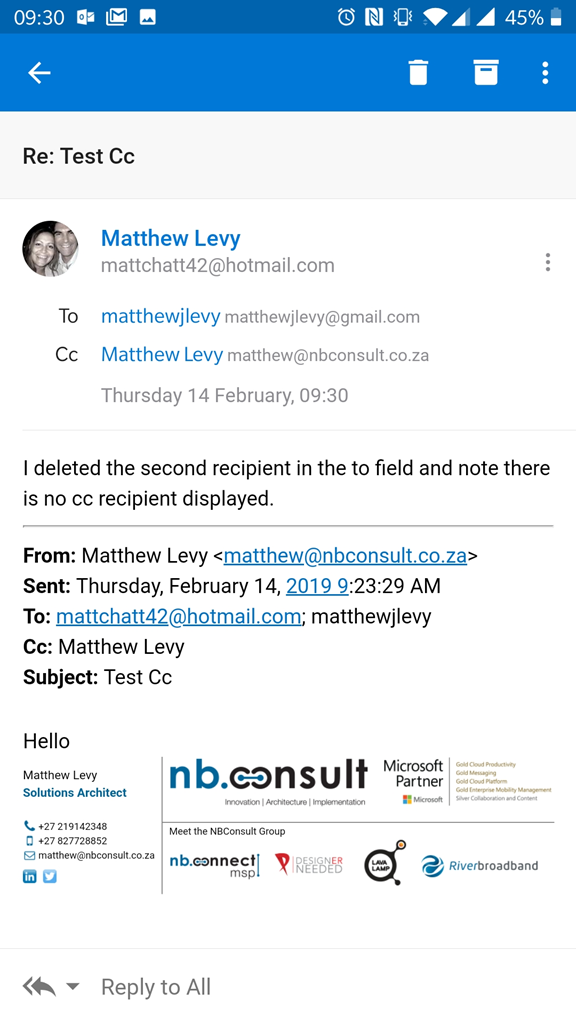 In my sent items, I noticed that there were 2 recipients. Matthew Levy was in the CC recipients!!! 😮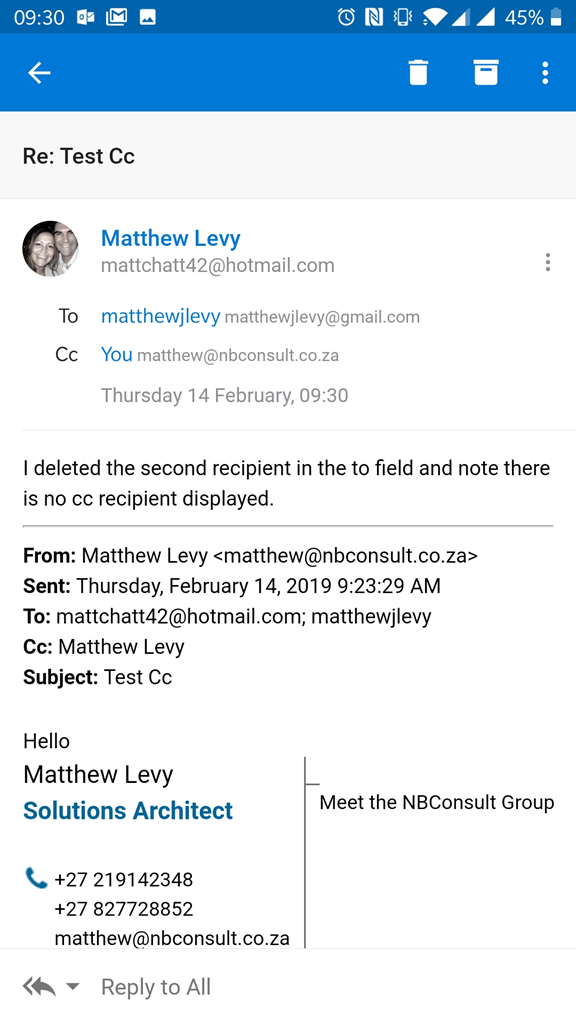 Sure enough, the CC'ed recipient received the edited mail. (Not cool Outlook, Not cool!)
I logged a support ticket and tweeted about it too.
Support came back to me very quickly in fact, to say "This is actually an issue the team is working on as a few others have reported the same. We did roll out an update on the Play Store. Please try updating the app and let me know if this issue persists after?"
I updated from v3.0.8 to v3.0.11 and it is indeed fixed. So well done to Support and to Microsoft for fixing this so quickly.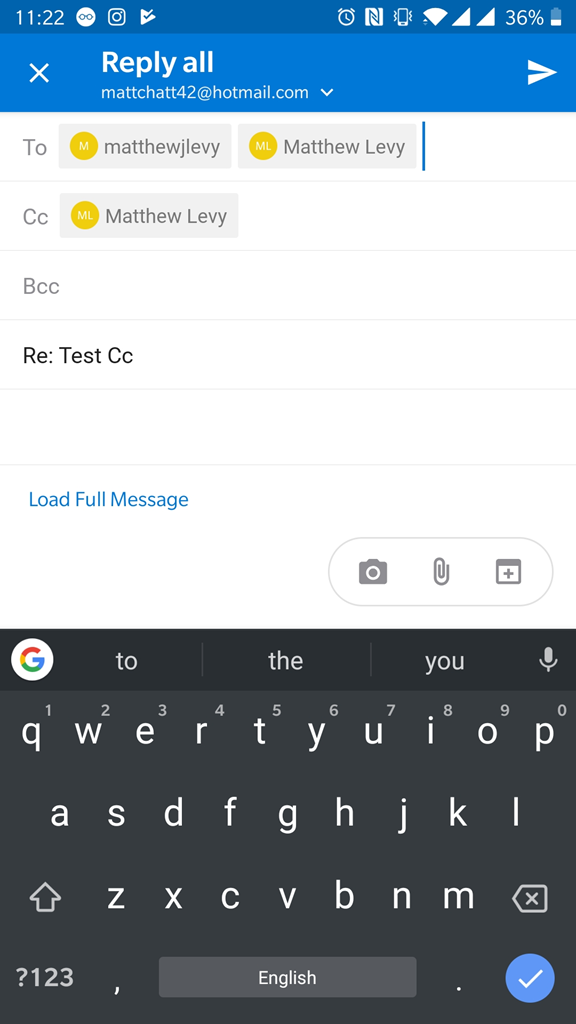 Now I can see the CC recipients and edit them.
Please test this on your device and consider updating to the latest version as soon as possible. I have checked on my iOS device and it's not an issue there.